BESPOKE WEDDING & EVENT
Graphic & Print Design
Prior to taking off on this design adventure, I want to know what style you envision for your big day! I want to create something that is symbolic to you and your fiancé's style. Once I have a handle on how you fell "head over heals" for each other, I will get to work on designing your wedding suite. I will create your suite using a perfected palette, hand picked typefaces, unique patterns and other memorable elements.
INVESTMENT:
Wedding Invitation Price Guide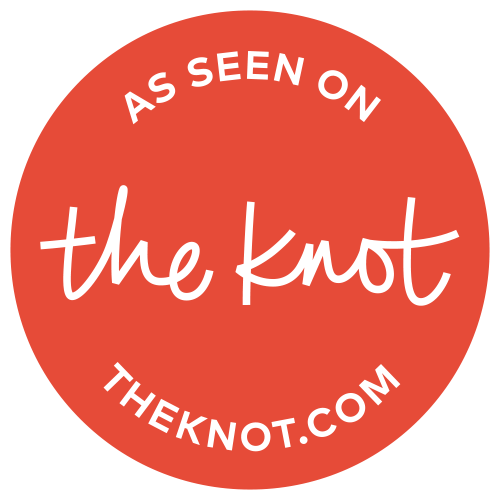 COMMON CREATIONS
+ Save the Dates
+ Wedding Invitation Suite
+ Ceremony Programs
+ Escort Cards
+ Place Cards
+ Individual Menus
+ Thank You Cards
+ Personalized Gifts
+ Signage
+ Bar Signs
+ Buffett Menus
+ Wine Labels
+ Destination Maps
PRINTING PROCESSES
+ Flat printing
+ Letterpress
+ Foil printing
+ Embossing
+ Cut vinyl
+ Iron-on vinyl
HOW IT WORKS
As easy as one, two, three
STEP ONE
Couples Style
The "digging deep phase": I want to know everything there is to know about how you fell in love. During this phase I want to hear all the "mushy gushy" stuff. Once I know all about who you are, what you like to do, and where you came from, I'll begin the next phase.
STEP 2
The Elements
Standard invitations include 5 separate pieces; the actual invitation, the RSVP card, RSVP envelope, accommodations card and the invitation envelope. During this phase, we will discuss envelope colors, design elements, paper stocks and printing methods.
STEP 3
My Proposal To You
Wouldn't it be nice if all things in life were free? I will work diligently within your budget to maximize your invitation potential. I will put together a proposal once we have decided on your invitation elements and then all it takes is a signature and deposit!
STEP FOUR
Create
The fun stage: This is where I get to channel all of my creative energy into creating something that is symbolic to you. Usually this stage requires good music, a lot of coffee, and a little Pinterest inspiration. Once I have created something that is worthy of praise, I will polish it off and send it your way!
STEP FIVE
Address Printing
The Mrs., Ms., Miss, Mr. Phase: Send over that excel file that you have put your blood, sweat and tears into creating. Who knew that you knew so many people. Am I right? I will save you hours of pain staking hand cramps and spelling mistakes by printing directly on your envelopes.
STEP 6
Special Delivery
This is where the long days of waiting pay off as you open your perfectly packaged box of wedding invitations ready to be placed in mailboxes. The sight of your names pressed across the plush card stock almost bring a tear to your eye as you stop and think... this is really happening.